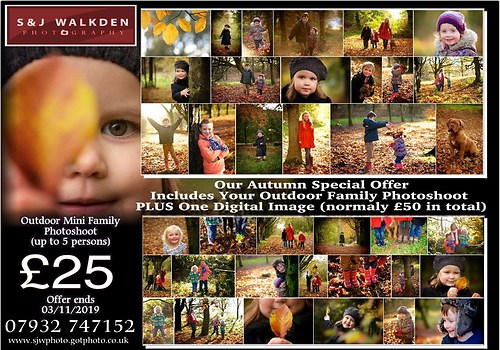 Your 'Outdoor Location Autumn Photoshoot' will be around the Rivington Hall & Barn area. This offer includes your photoshoot plus 1 Digital Image.
This special offer is a saving of £25 off our usual charge for a location mini photo shoot plus one digital image. This offer is available to be purchased up to Sunday 3rd November 2019. Once you complete payment we will then contact you within 48 hours to arrange your photoshoot with you.
A selection of images will be edited and ready to view online within 3 to 5 days from being taken and if you order within two weeks from the date of the photoshoot you can enjoy 5% discount on extra orders over £50.